[Unique design]
: 3D wind rotation. The rose design makes it look more elegant and natural.
[Charming, gorgeous]
: Mirror reflection design, it can reflect the surrounding light well, and the colorful wind is more attractive.
[Stainless steel material]
: The wind turbine and the hook are made of stainless steel, you can easily expand into a cool 3D shape.
[360 degree rotation]
: The high-quality hook is specially designed for wind rotation, so that the wind can be smoothly and quietly 360 degrees in the wind.
[Suitable for indoor and outdoor]
: Need to rotate the wind direction, indoor use, it is recommended to hang on the air outlet or wind motor to get the best experience.
Features
: Fengzhuan can help calm and think, reduce worries, and better focus your mental attention. It can be hung on bedroom windows, living room windows, gardens, outdoor decorations and other places to make your life more beautiful. Our 3D wind spin can dance in breeze or strong gusts of wind, creating reflections of light and colors. Hang it on a tree, terrace or balcony and add a piece of decoration. This is the topic of your home; let yourself be shocked by its beauty. This rose flower is the perfect complement to any garden or home.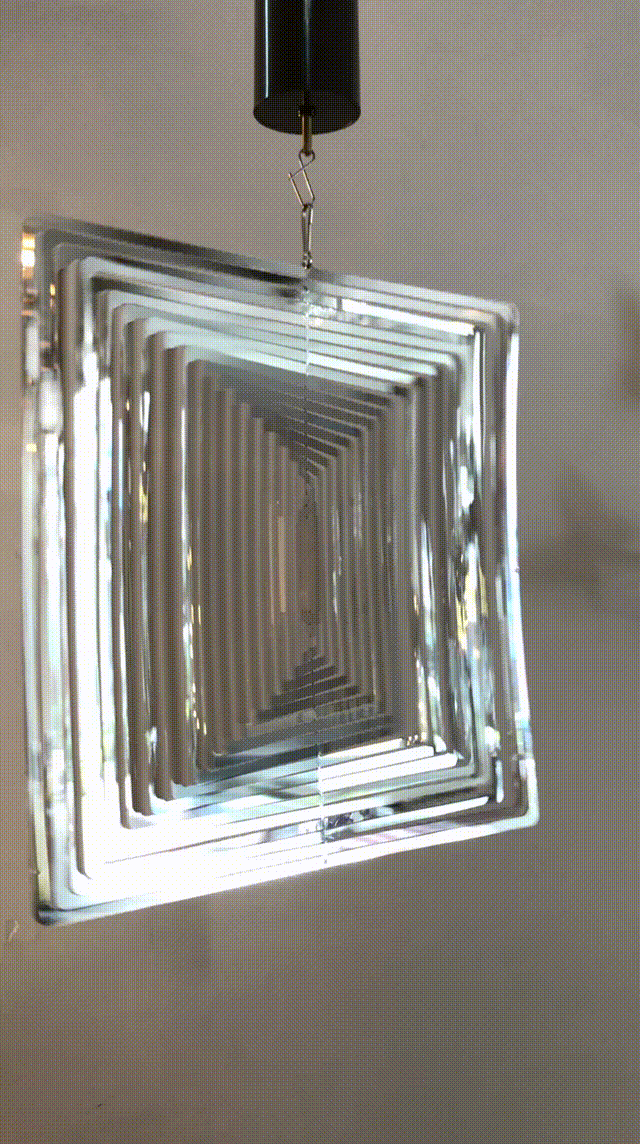 Easy to install
:
Hold the "turntable" with both hands. Press with your thumb, one on both sides of the center edge. Just turn on the "turntable" fan with very little pressure to go from 45 to 90 degrees.
Please pay attention to protection when moving, so as not to hurt your hands.
Best gifts
:
Our flower wind turntable can be hung on lights, trees, walls, balconies, windows, and gardens. It is an art when it rotates with the wind and refracts sunlight in vivid shapes.